433(2)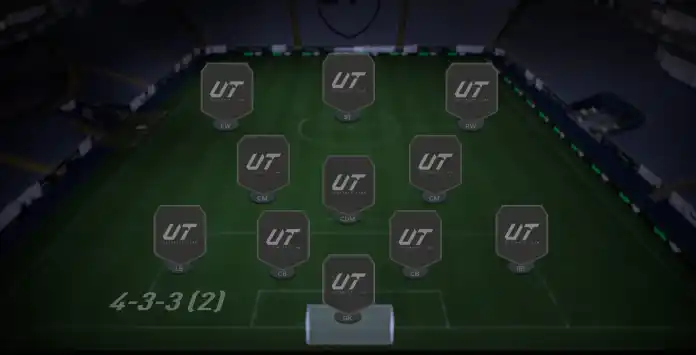 The 433 Hold is the first of 433 variations, offering a holding defensive midfielder anchor in the midfield.
▲ Good defensively since sometimes CDM plays like a CB.
▲ Chance of fast attacks on the wings.
▼ Only one ST may be insufficient.
▼ Users who prefer shorter passing may struggle if players have poor work rates.
Pos
Att WR
Def WR
Important Attributes
RB
M
H
Pac
Def
CB R
L
H
Def
Phy
CB L
M
H
Pac
Def
LB
M
H
Pac
Def
CM R
H
M
Pas
Pac
CDM
L
M
Pas
Def
CM L
H
M
Pas
Pac
RW
H
M
Pac
Pas
LW
H
M
Pac
Pas
ST
H
L
Sho
Phy
Key Player
CM | The two CM's must be able to join attacks and influence the play as well as not leaving the CDM exposed.
Play Styles
Quick, sharp passing play suits this formation best with a focus on wide play to create chances.
How to Use this Formation
Almost identical to a 433, this formation has a slightly more defensive emphasis. Instead of having three midfielders across the middle of the pitch in a horizontal line, the central player will drop into the CDM position and 'pull the strings' from a deeper role. This anchor player becomes a focal point in this formation and requires high defensive and passing stats. He will support both CB's when your opponent has possession and look to create counter-attacks as soon as you will the ball back.
How to Counter this Formation
There are different ways of playing with this formation, as it is very balanced. It is based on possession. If you want to counter, you will need to be sharp and have a lot of patient waiting an opponent fail.
Formations you should use to beat this one (by descending order):
3421, 352, 4141, 442.