Orange Vélodrome
67394 seats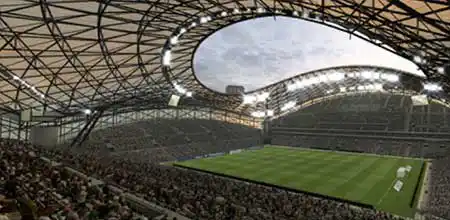 Official Stadium Name
Orange Vélodrome
Former Names
Alternative Names
Stade Vélodrome
Inauguration Date
13/06/1937
Opening Game
Ol. Marseille 2-1 Torino FC
Opening Game Date
13/06/1937
Attendance Record
65421
Record Match
Ol. Marseille 2-1 Ol. Lyonnais
Record Date
10/11/2019
Renovations
1971, 1983, 1997-1998, 2011-2014
Design
SCAU (2011)
Jean-Pierre Buffi (1997)
Henri Ploquin (1935)
Cost
€268 million (2011-2014)
Owner
City of Marseille
Operator
Olympique de Marseille
Tenants
Olympique de Marseille (1937-present)
League

Ligue 1

Pitch Dimension
105x68 meters
Surface
AirFibr hybrid grass
In-Game Video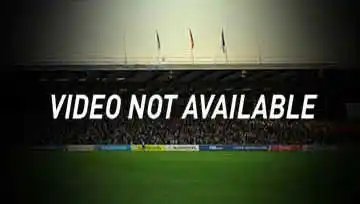 Stadium History
Its name was derived from the football-athletic-cycling layout it had upon opening. But despite using it for football since its first day in June 1937, Olympique was reluctant to play all games there, owning a private stadium partly funded by fans, Stade Huveaune. Situation changed after WWII, when the club settled to play nearly every game here.
For those reasons plans of further works were presented already 5 years after the tournament, most importantly proposing a roof over the stands. With little success in implementing them, the city waited until 2011, when the perspective of hosting Euro 2016 forced changes in the stadium. Redesigned by SCAU, the building received vastly expanded stands on both ends (main one built from scratch), new infrastructure under all sections and the stunning new roof that rose into Marseille's skyline.
It took three years to complete with Olympique playing all games during reconstruction. The scheme proved very expensive at €268, but didn't overload public budget as it was ran in PPP mode, seeing the city repay €12m annually for 30 years to the contractor and stadium operator, Bouygues.