MKM Stadium
25586 seats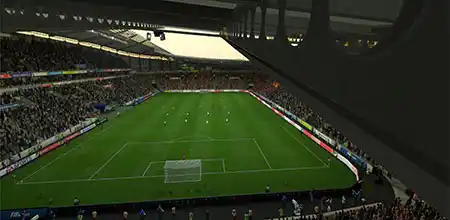 Official Stadium Name
MKM Stadium
Former Names
KCOM Stadium (2016–2021)
KC Stadium (2002–2016)
Alternative Names
Hull City Stadium
Inauguration Date
18/12/2002
Opening Game
Hull City 1-0 Sunderland
Opening Game Date
18/12/2002
Attendance Record
25280
Record Match
(U21) England 3-2 Netherlands
Record Date
17/02/2004
Renovations
2007
Design
The Miller Partnership
Arup Sport
Cost
£44 million
Owner
Hull City Council
Operator
Stadium Management Company
Tenants
Hull City (2003-present)
League

EFL Championship

Pitch Dimension
105x68 meters
Surface
Desso GrassMaster
In-Game Video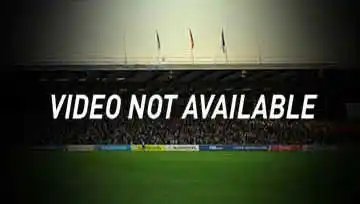 Stadium History
The idea to build a new stadium came about in 1997, when existing Boothferry Park was fund well below stricter standards of 'post-Taylor' reform. However, insufficient funding initially blocked the development. Thorough analysis of several plots in the city and outside Hull ended with West Park being selected. The place is both near city centre and in a fair distance from homes, not deteriorating residents' comfort on matchdays.
Planning and design were done by Arup Sport and Miller Partnership – both companies renowned for their other English stadium work. Single-tiered bowl (topped by a second tier only on the west side) were to accommodate between 25 and 30,000 people. Though capacity was finally left at 25,000, possibility to expand by adding another tier to the east still remains. 28 skyboxes are included in capacity, all located between tiers of the main stand. Stadium is owned by the municipality as it provided £42 out of £44 million. This was possible when Hull sold their shares in Kingston Communications, stadium name sponsor. Despite some difficulties along the way, construction ended within expected budget and schedule (14 months).
Both football and rugby sides provide week-to-week use for the ground nowadays, though City are said to be analyzing a possible move due to inability to buy the stadium from the municipality. National teams in both disciplines also play some fixtures here, though the stadium isn't of major importance nationwide. Summer concerts bring stars every year, with the likes of Elton John, Bon Jovi or R.E.M. playing.