Deutsche Bank Park
51500 seats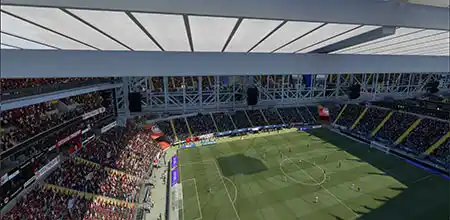 Official Stadium Name
Deutsche Bank Park
Former Names
Commerzbank-Arena (2005–2020)
Waldstadion (1925–2005)
Alternative Names
Inauguration Date
07/06/1925
Opening Game
Eintracht Frankfurt 0-1 1. FC Nürnberg
Opening Game Date
07/06/1925
Attendance Record
81000
Record Match
Eintracht Frankfurt 3-2 FK Pirmasens
Record Date
23/05/1959
Renovations
1937, 1953-1955, 1960, 1974, 2002-2005
Design
SBP (2002-2005)
GMP International GmbH
Cost
€ 188 million
Owner
Sportpark Stadion Frankfurt GP mbH
Operator
Eintracht Frankfurt Stadion GmbH
Tenants
Eintracht Frankfurt (1925-present)
League

Bundesliga

Pitch Dimension
105x68 meters
Surface
Grass
In-Game Video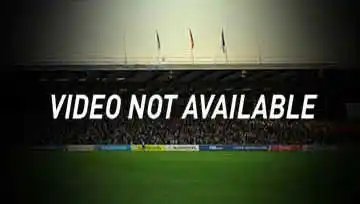 Stadium History
Previously known as Waldstadion (Forest Stadium) it still bares its name among fans. After all, it still stands surrounded with trees. When built in 1925 it had numerous functions, not only the sporting ones (football pitch and athletics track were both in place).
Between 2002 and 2005 all stands were demolished and then replaced with new construction worth some €150 mln. Two-tiered stands hold over 50,000 fans in German games and slightly less when international rules (no standing room) apply. But the most characteristic feature is its retractable roof. Light membrane lies on steel ropes which are also the base of the retractable part done by GMP Architekten and SBP engineers. Prior to 2006 World Cup it was widely criticized as the roof didn't work efficiently back then, letting some rainfall inside. This was later fixed, though.
Currently, the arena has different uses. One of Germany's most popular clubs, Eintracht Frankfurt, play their home games there. American football also comes to the stadium (like the final German Bowl 2010) and in 2011 Women's World Cup was also played here, including the final game.